Welcome to feminine balance
your mindful Yoga school- online and in person
Hormone Health & The power of yoga
At feminine balance we believe in the power of Yoga and offer a variety of programs.
Yoga retreats, Hormone Health Coaching, Hormone Yoga Therapy workshops and Yoga teacher trainings. All of our programs are available online and in person.
The power of Hormone Yoga therapy is incredible.
Hormone Yoga therapy is an effective way to deal with hormonal issues. It helps to improve your overall health and wellbeing.
It's not just about looking good on the outside – Hormone Yoga therapy can help you feel better on the inside too
At feminine balance, we believe in the power of Yoga—and we help you find your purpose and unlock your best life by using the body's own natural rhythms to restore balance and create harmony. 
Discover the power of Hormone Yoga therapy today!
I'm Mika, the founder of feminine balance and a certified yoga instructor with more than 600 hours of training and 8 years of teaching experience. 
I believe in the power of mindful movement to transform your life. That's why I founded feminine balance: to provide you with easy access to the tools you need to create a healthier relationship with yourself and your body—and feel more confident in who you are as a person!
I believe that it's possible, to live a healthy yogic lifestyle and to enjoy the amenities from modern, digital world in a mindful way.
Create the life you wanna live!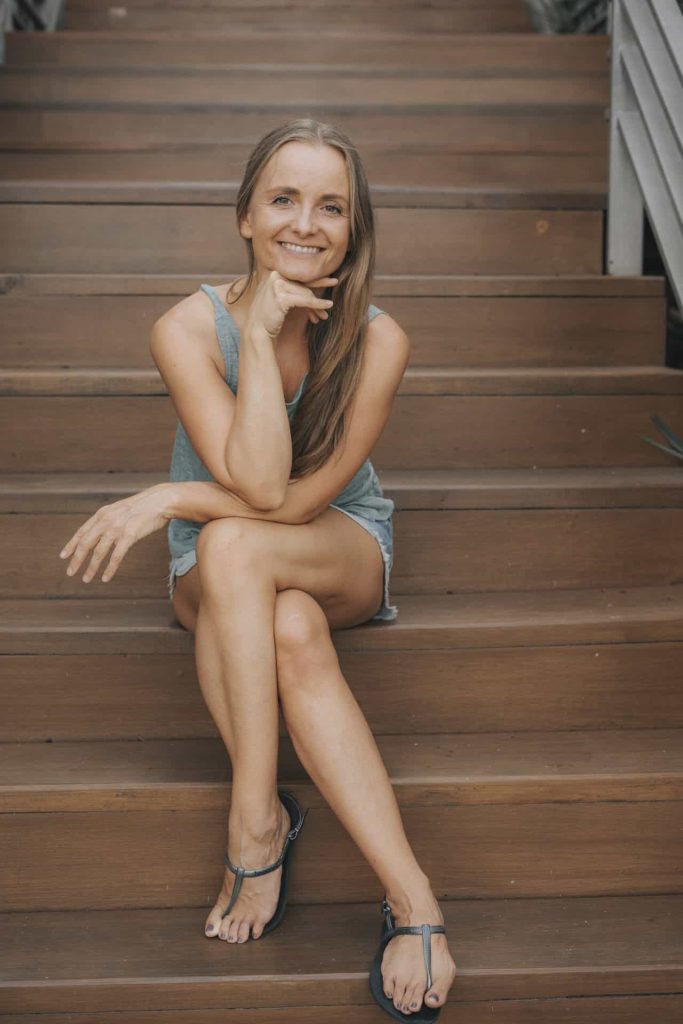 Lovely place, lovely hosts, lovely people and lovely vegan food hmmmm...yummy 😋 and fantastic 🧘‍♀️ practice at the gulf of Thailand 🌊. Enjoyed my time there very much!
Whether hormonal imbalance, PMS, menopause or "simply" to reduce stress - whether in an acute phase or preventively - the course offers the right thing for every woman. Mika designs the course in the usual professional and versatile way, but at the same time so sincerely that I can highly recommend it.
The course helped me to deal with my cycle more consciously and, depending on the cycle phase, to pay attention to my body and my various needs. The accompanying units by Mika and Steph (Yoga, Meditation, Ayurveda) were perfectly coordinated with the respective cycle phase. Thank you for these exciting impressions and your openness. It was really great time with you.
The 5 weeks with Steph and Mika were a really exciting time. I have never watched myself so closely during my cycle. You get to know your body a lot better and you explained that really well. The exchange with you and the other women was just great. It feels good when you are understood and you take a closer look at your femininity. I now know what phase I am in and can align my life much better with my cycle. This brings you closer to yourself as a woman and it feels good to treat yourself so lovingly. I can definitely recommend the course. I would attend again in a heartbeat.
I particularly liked the combination of facts about the female cycle and awareness of the different phases as well as coordinated yoga, meditation units and Ayurvedic nutrition tips. The highlight of the course for me was the lovingly designed workbook and the weekly live calls. In my opinion, Mika & Steph brought together the best of yoga, meditation and Ayurveda for this course. Highly recommended for every woman no matter what phase of her life.
We know how challenging it can be to feel in control of your life, especially when you're dealing with hormone imbalances and other symptoms that can make you feel less like yourself. It's time to reclaim your power and start feeling confident again.
Hormone Yoga therapy is an intense exercise series for all woman to reactivate and balance the hormone level in a natural way. These exercises are designed to help you get back in touch with your femininity, so that you can feel like yourself again: confident, energetic, and happy!
Go bold, go natural, and find your feminine power with hormone yoga therapy!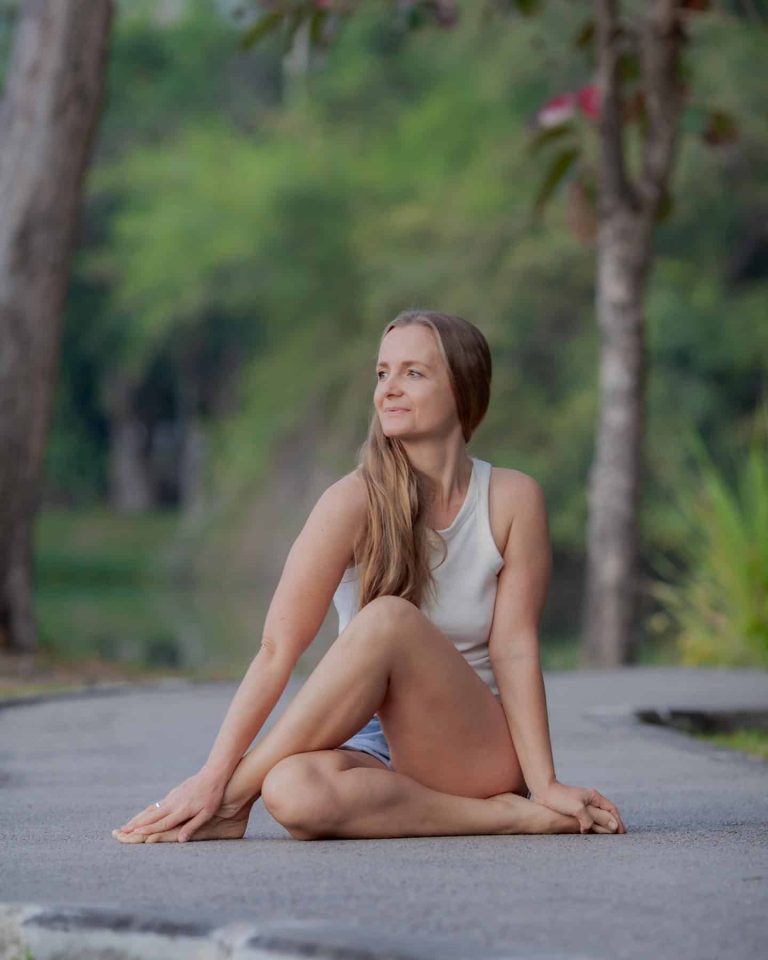 Send me all your questions 
Sign up for our Newsletter