The symptoms of low hormones can have bad effects on our self esteem and bring anxiety & insecurity.
Symptoms like weight gain, fatigue, emotional symptoms, hot flushes, insomnia urogenital dryness, decreased libido, disturb the sex life and also decrease the immunity in the urogenital area. And that's not just in menopause- already with 35 the hormone level decreases !
In a younger age infertility, PMS, PCOS and irregular cycles can be caused by a disbalance of the overall hormonal level.
Hormone Yoga therapy is an intense exercise series for all woman to reactivate and balance the hormone level in a natural way. The combination of Hatha Yoga Asanas, the use of strong Pranayama techniques and a Tibetian technique to circulate energy regulates our endocrine system.
Hormone Yoga is highly effective for woman in Menopause, Peri-menopause, the wish of conceiving, woman with irregular cycles, PCO's or PMS.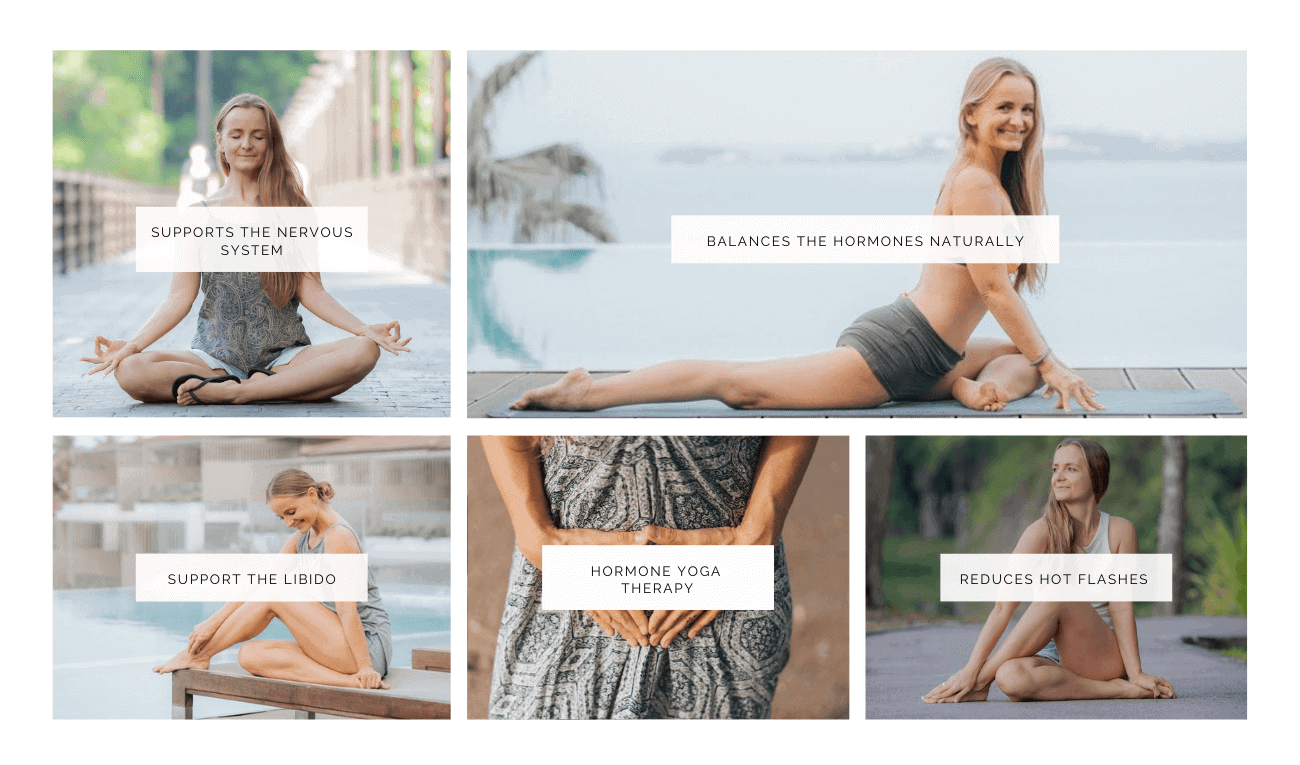 It is important to know that you will raise your hormone level in a very short time if you practice consistently. Therefore there are a few contraindications for the practice. If you have or had breast or uterus cancer, a fibroid bigger then 10cm, taking strong medication due to depression or having severe, diagnosed endometriosis you unfortunately can't practice HYT.
If you have Hypothyroidism please let me know, because we then need to adapt the practice for you.
Hormone Health for you

1on1 Coaching
Gift yourself !
Are you noticing that your body and your hormones are changing?
Do you want to get back to a place of balance and joy?
Getting into a hormone imbalance is easy, getting out of it, requires sometimes a helping hand.
"Hormone Health for you"is the right course for you if you wanna learn more about your hormones and balance them in a natural way. You will get individual 1-on-1 support through live calls with Mika. Additional to this you will learn about the endocrine system, your hormones, hormonal imbalances and the practice of Hormone Yoga Therapy including Anti-Stress-Techniques and relaxing Pranayama.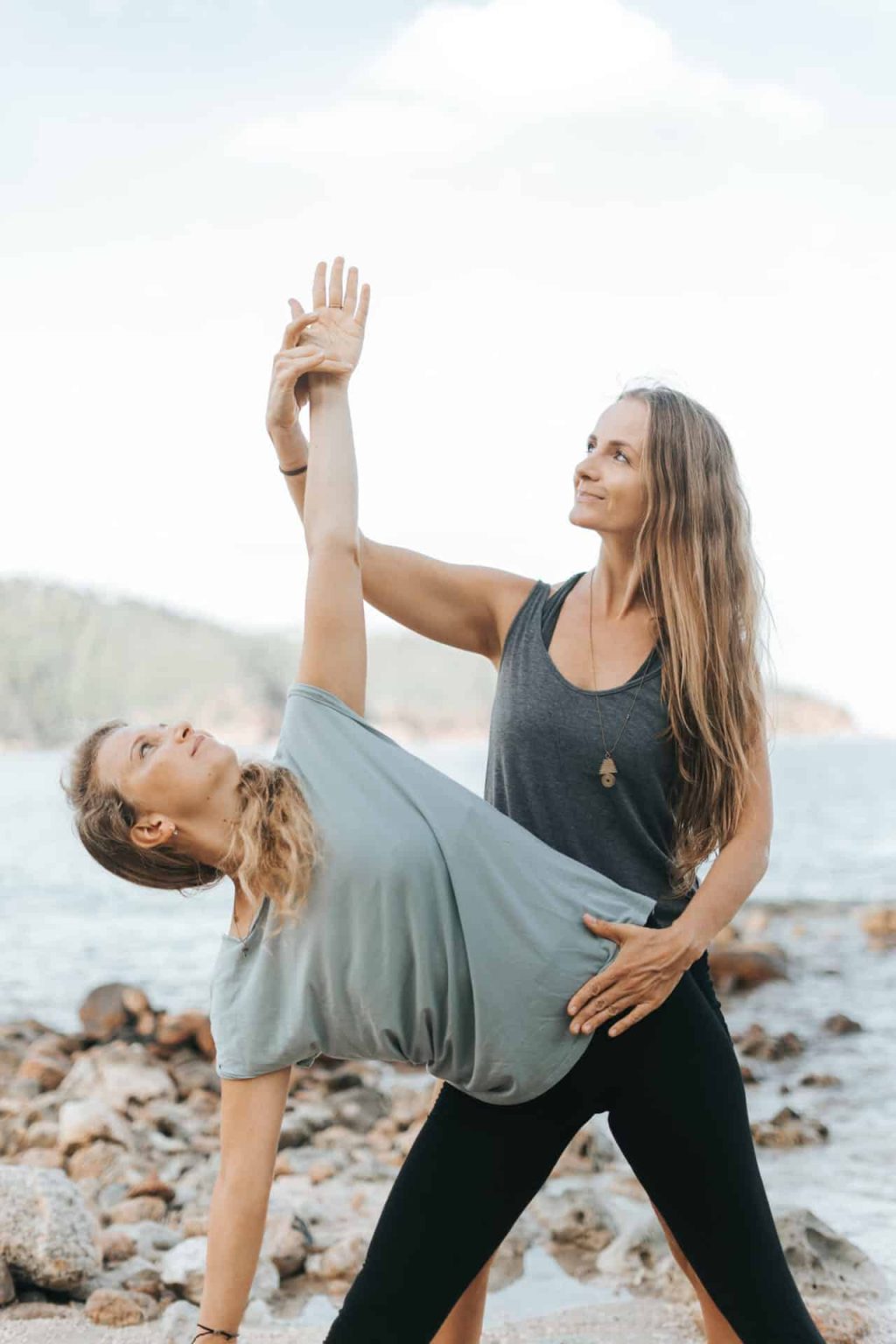 COMPLETE A FORM FOR A FREE DISCOVERY CALL